About Inspiration Family Chiropractic & Wellness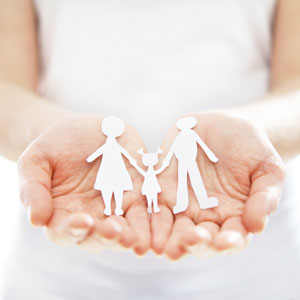 Natural Health Care in Lisbon, Milnor and Gwinner
Dr. Cameron Schroeder has been in practice since 2017, after her graduation from Northwestern Health Sciences University. With a Doctor of Chiropractic qualification, she returned to North Dakota to open her practice in Lisbon, close to where she grew up on her family's farm near Great Bend.
At Inspiration Family Chiropractic & Wellness, our goal is to be an inspiration for the people in our community who want more than an absence of the symptoms of ill health — they desire to live a truly healthy existence, pursuing wellness in all aspects of their life.
MEET DR. CAMERON »

An Emphasis on Preconception, Prenatal and Pediatric Care
We have a family-based chiropractic care center where all ages are welcome. Dr. Cameron sees everyone, from newborns to seniors, who are experiencing an array of different needs. She's passionate about helping children and expecting moms, ensuring that the next generations grow up with fewer diagnoses and sicknesses than that of current ones. With additional training from the International Chiropractic Pediatric Association (ICPA), she assists babies and children of all ages to stay well.
Schedule your appointment today! We offer same-day visits.

About Inspiration Family Chiropractic & Wellness | (701) 683-5272