Meet Dr. Cameron Schroeder
Deciding on the Chiropractic Path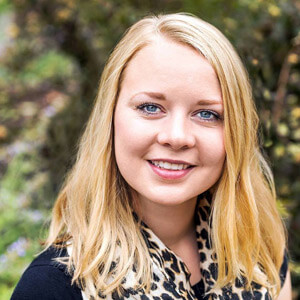 Early on, Dr. Cameron knew she wanted to be in the medical field. With a personal experience that showed her the incredible results of chiropractic care, she was intrigued. "I was drawn to how it improves the quality of people's lives. I wanted to influence the health of all ages, having positive effects on entire families and taking care of them from birth on through their life."
Gaining an Education in Natural Health Care
To achieve a Doctor of Chiropractic, Dr. Cameron attended Northwestern Health Sciences University. While there, she learned more by visiting different chiropractic offices to see how they operated. She enjoys having good working relationships with other health care providers, creating a full circle of practitioners that can serve her patients' needs.
Dr. Cameron has extra training in Graston Therapy, Activator Methods® and Craniosacral Therapy. She's currently studying with the International Chiropractic Pediatric Association (ICPA). Additionally, she is a member of the Lisbon Civic and Commerce Committee. To learn more about sports care and keeping athletes healthy, she worked with the Minnesota Vixen, a women's semiprofessional football team from Minneapolis.
CHIROPRACTIC CARE »

Staying Busy With Family
When she's not at the office, Dr. Cameron enjoys visiting her family's farm about an hour away, where she grew up. Her father is one of 18 children, and she loves spending time with her large extended family. In her spare time, she goes to the lake, reads informational books and plays sports such as recreational volleyball.
Dr. Cameron welcomes the opportunity to evaluate your health and determine what chiropractic can do for you. Contact Inspiration Family Chiropractic & Wellness today to get started! Same-day visits are available.

Chiropractor Lisbon | (701) 683-5272